Click
here
to view the original
post
.
I recommend these survival books you will need in hard copies, not the e-book versions. If we lose power, and we will, we want a hard copy of certain books. I had a reader ask me to remind all of us to get hard copies of survival books. Now, as I've mentioned before I will not be hiking up into the mountains to flee my neighborhood. There again, if my house is flattened from an earthquake or flood, I will have to evacuate. I only buy hard copies of books that I need today, or possibly next year for knowledge to help me and my neighborhood get through just about any disaster, including an EMP. If you haven't read Ted Koppel's book as outlined below, I highly recommend it. I was actually interviewed and recorded for my thoughts about living without electricity. Although my thoughts were not included in the book it was a compliment to me to be asked for my ideas.
So let's get started with some of the survival books I suggest you get. The word survival may sound a little strong, but let's just say we may need some tools to get us all through rough times, and we will have rough times at some point in our lives if we haven't already. My attitude has always been "buy right the first time". Please keep in mind that some of these books are a bit pricey, but you get what you pay for in knowledge that is so beneficial.
Survival Books:
I'm sure there are other survival books, but these are my favorite ones and aren't necessarily Doomsday type books. We need the knowledge before a disaster or unforeseen emergency hits our neighborhood. Thanks again for being prepared for the unexpected. May God bless all of us.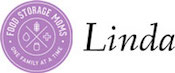 The post Survival Books You Will Need In Hard Copies appeared first on Food Storage Moms.