Click
here
to view the original
post
.
Gifting can be hard—am I right? Especially with the high-pressure, romantic holidays like Valentines Day! Not to worry, we're here to help….
The TGN team thought it would be fun to look beyond the cliché of teddy bears and a dozen roses and really think outside of the chocolate box. We came up with a few unique Valentine's Day gifts that keep on giving, all year long!
---
Unique Valentine's Day Gifts
What better way to show your Valentine how much you love them than with a thoughtful gift—that keeps on giving? Let's take a closer look at some truly unique Valentine's Day gift ideas.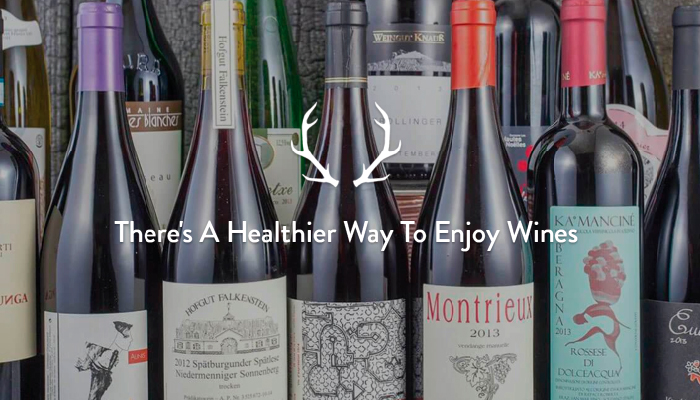 Dry Farm Wines curates only the highest quality natural wines from small, organic family farms, which is quite the contrast to today's commercialized and processed wines. Dry Farm Wines is just real wine like you've never tasted before!
These wines are not only organic, but also sugar free—making them perfect for the waistline! If you follow a paleo or keto lifestyle, then this is the wine for you.
We don't just love that these wines are organic and sugar free—we love the monthly (or bi-monthly) subscription. You can sign up for the Friends of the Farm Wine & Social Club and choose whether you want to receive your delivery monthly or every other month. And shipping is always free!
Dry Farm Wines originate with natural farming and traditional winemaking practices, including:
Natural, organic or bio-dynamic viticulture/farming
Dry farming (no use of irrigation)
Old-growth vines, generally 35-100 years
Hand-harvested fruit from low yields
Minimal intervention in the vinification and aging
Wild native yeast in fermentation
No commercial yeast for flavor alteration
No or minimal filtering/fining
No or minimal use of new oak
No or minimal addition of sulfites
No chaptalization (adding sugar to the grape to aid fermentation)
No chemical additives for aroma, color, flavor, or texture enhancement
Sharon Says: "I love Dry Farm Wines because they taste fantastic, with deep, rich flavor profiles. And they don't wreck my blood sugar because they are certified ketogenic … meaning the have essentially no sugar content. I also feel really good about how they demonstrate environmental stewardship because they are farmed using old-world, sustainable farming techniques. And, every batch is tested and certified to be free of any glyphosate, pesticides, herbicides, etc. I LOVE Dry Farm Wines!"

---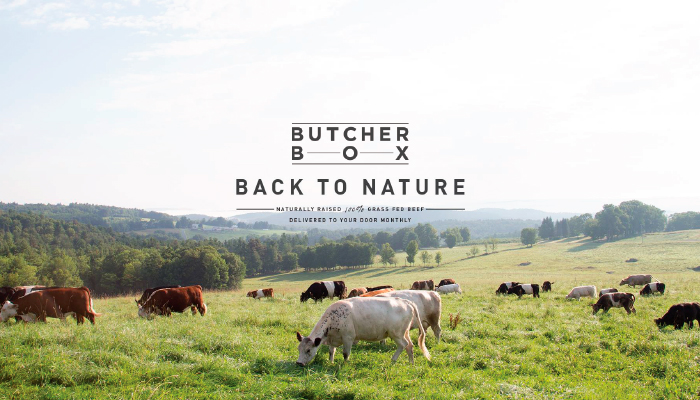 Butcher Box provides monthly or bi-monthly delivery of thoughtfully sourced and ethically raised meat directly to your door! Grass-fed and -finished beef, free-range organic chicken, and heritage-breed pork are humanely raised without the use of antibiotics or hormones, ever.
Here's how it works: You simply choose a curated box or build your own, and it's shipped directly to your door! Easy! You can choose a large or small shipment depending on the size of your family, as well as choose a monthly or bi-monthly subscription. And the best part is that you can update the contents each month to spice things up!
We love Butcher Box not only because of the quality of the humanely raised meat it provides, but also because the subscription makes putting highly nutritious meats on the table easy and convenient.
Ruth Says: "I love Butcher Box because not everyone has access to local grass-fed ranches. They make it accessible to everyone and deliver it right to your doorstep. This is meat that you can truly feel good about feeding to your family."

---

Amazon Fresh is an unlimited grocery delivery service provided by Amazon that you can add to your Prime membership. While this may not be for everyone, it could be a great alternative to weekly grocery runs if you have a large family or a busy schedule. It's like giving the gift of time for Valentine's Day!
Amazon Fresh will add an additional $14.99 per month on top of the cost of your annual Prime membership—but you will get unlimited delivery. Each order must total at least $50, however many of us already spend more than that on our weekly grocery trips.
The service offers a really impressive array (thousands!) of fresh and boxed organic, non-gmo options. And now that Amazon owns Whole Foods, you can even have their house brand, 365, delivered right to your door!

---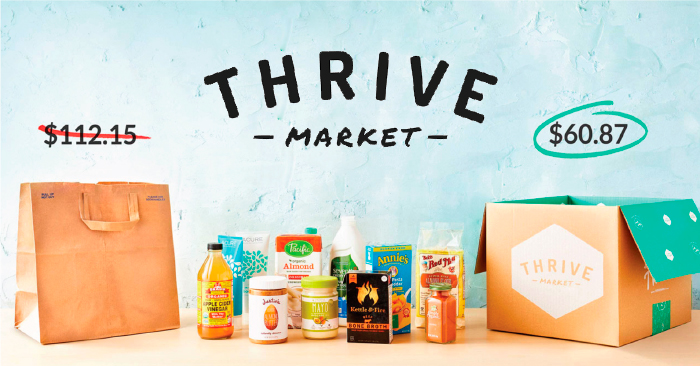 Thrive Market is an online shopping club that offers organic and non-gmo products at 25% to 50% below retail prices! There is $59.95 annual membership fee, and all orders of $49 or more ship free. Thrive says their members usually make back the cost of membership in the first two orders.
The best part about this company is that for every new paid member, they donate a free membership to a family in need!
We love Thrive Market because they provide easy and affordable access to a large variety of organic non-gmo groceries, nontoxic cleaning products, organic beauty products, and so much more!

---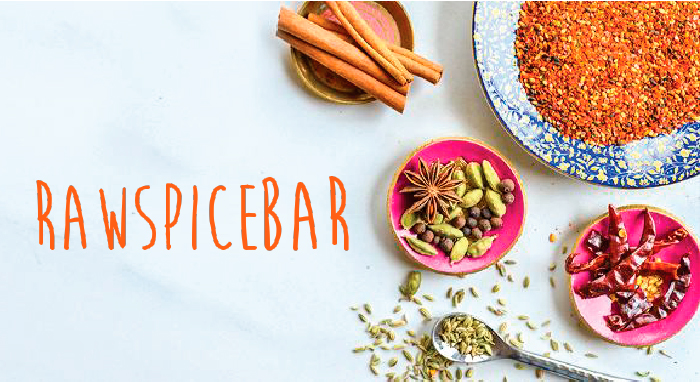 Raw Spice Bar is an inexpensive monthly subscription that delivers fresh and flavorful ready-to-use spice kits to your door. What better way to supplement your Butcher Box and Amazon Fresh service than with clean, healthy spices?

---
Well, what do you think? Will you be thinking outside the chocolate box this Valentine's Day and giving a gift (or two) that keeps on giving?
---
---
Please note: Some of the links in this post are affiliate links. The Grow Network is a participant in the Amazon Services LLC Associates Program, an affiliate program designed to provide a means for TGN to earn fees for recommending our favorite products! We may earn a small commission, at no additional cost to you, should you purchase an item after clicking one of our links. Thanks for supporting TGN!
---
The post TGN Team Favorites: Unique Valentine's Day Gifts appeared first on The Grow Network.